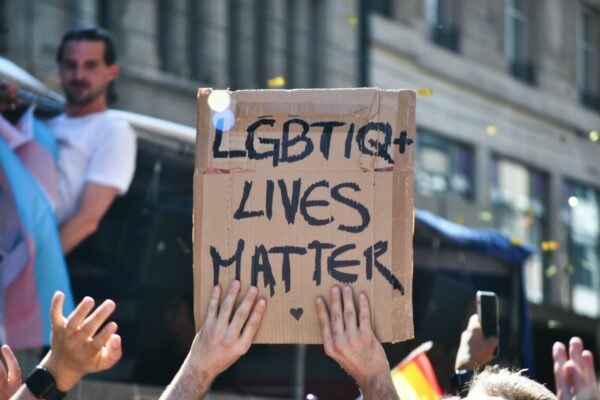 Barriers and prejudices faced by the LGBTQ+ population and a lack of available services can make it almost impossible to report domestic abuse.
Because of someone's sexuality or gender identity, incidents with a partner can go undetected, whilst those affected by domestic abuse from a family member may be completely ignored, not recognised or not given the appropriate consideration.
Our LGBTQ+ specialist offers support to survivors of domestic abuse who may seek advice or guidance from someone within the population.
Our aim is to bring down barriers and offer safe and non-judgmental support to survivors, acknowledging that abuse might show in different forms from a partner or a family member.

We want you to be able to be your true self and to know that help is available. You are valid and you are seen.
If you identify as being part of the LGBTQ+ population, we want you to feel safe and believed and create an environment that makes you feel comfortable, respected and empowered without creating any further pressure or telling you what to do.
We aim to support you throughout your journey with emotional and practical support, face to face meetings in a safe location, phone calls, messages or emails.
If you are worried about yourself and your safety or want to have a chat with someone, a member of the team is available to support you.
Follow our LGBTQ+ Instagram page